Reduce Belly Fat in 2018!
Chinese Green Tea

Choosing your Chinese green tea
Here are over 200 different varieties and grades of green teas from China with some sources.
Names of Chinese teas
Some of the names are included even though they are simply translations or variations.
This is because each vendor may use the same Chinese green tea name but purchase their tea from a different tea garden source.
For example, Bi Lou Chun and Pi Lo Chun may be the same tea or may be the same style of tea but from different gardens, giving your tea a different taste (due to agricultural or climate variations).
Other names refer to higher grades of Chinese green tea, like Gunpowder (good) and Gunpowder Temple of Heaven (best).
Discover your favorites
The best way to discover your favorite Chinese green tea is to continue sampling a wide variety until you find the green tea selections and vendors that please you the most.
Enjoy your journey!
Chinese green tea list
3 Leaves Temple
After The Snow Sprouting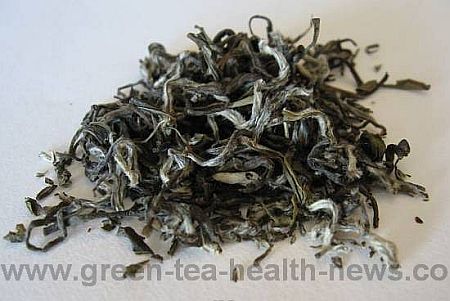 Anhui Emerald Seed
Anji Baicha (An Ji Bai Cha)
An Ji Bai Pian
Anji Duet
Bamboo Cloud
Bamboo Green
Bamboo Sea
Bi Lou Chun (see also Pi Lo Chun)
Bi Lo Chun Dong Ting
Bi Tan Piao Xue
Bird's Tongue (Que She Long Jian)
Chaoqing
Cha Wang Tai Ping Hou Kui
Cha Wang Lu An Gua Pian
China Green (Zheng Guo Lu)
China Moon Palace (Chunmee)
China Sencha (Hao Di)
Chun Lu
Chun Mee (Precious Eyebrows)
Chun Mee Dao Ming
Chun Mee Special Grade
Chun Mee Spring Mountain
Clouds and Mist
Cui Ya
Dai Bai Hao (Private Reserve)
Dao Ren
Ding Gu Da Fang
Dong Bei
Dong Ting Bi Luo Chun
Dong Yang Dong Bai
Double Dragon Green Sword
Dongshan Dolce
Dragon Mountain
Dragon Pearls (Long Zhu)
Dragon Whiskers
Dragonwell (Lung Ching,, Ling Ching, Long Ching)