Reduce Belly Fat in 2023!
Chinese Green Tea

Choosing your Chinese green tea
Here are over 200 different varieties and grades of green teas from China with some sources.
Names of Chinese teas
Some of the names are included even though they are simply translations or variations.
This is because each vendor may use the same Chinese green tea name but purchase their tea from a different tea garden source.
For example, Bi Lou Chun and Pi Lo Chun may be the same tea or may be the same style of tea but from different gardens, giving your tea a different taste (due to agricultural or climate variations).
Other names refer to higher grades of Chinese green tea, like Gunpowder (good) and Gunpowder Temple of Heaven (best).
Discover your favorites
The best way to discover your favorite Chinese green tea is to continue sampling a wide variety until you find the green tea selections and vendors that please you the most.
Enjoy your journey!
Chinese green tea list
3 Leaves Temple
After The Snow Sprouting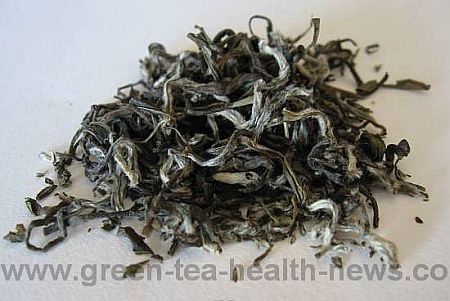 Anhui Emerald Seed
Anji Baicha (An Ji Bai Cha)
An Ji Bai Pian
Anji Duet
Bamboo Cloud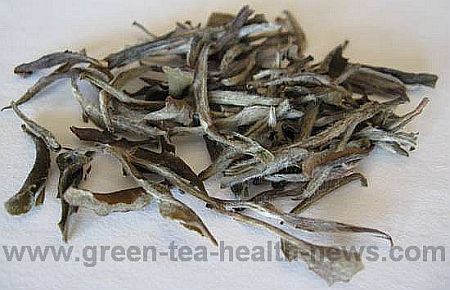 Bamboo Green
Bamboo Sea
Bi Lou Chun (see also Pi Lo Chun)
Bi Lo Chun Dong Ting
Bi Tan Piao Xue
Bird's Tongue (Que She Long Jian)
Chaoqing
Cha Wang Tai Ping Hou Kui
Cha Wang Lu An Gua Pian
China Green (Zheng Guo Lu)
China Moon Palace (Chunmee)
China Sencha (Hao Di)
Chun Lu
Chun Mee (Precious Eyebrows)
Chun Mee Dao Ming
Chun Mee Special Grade
Chun Mee Spring Mountain
Clouds and Mist
Cui Ya
Dai Bai Hao (Private Reserve)
Dao Ren
Ding Gu Da Fang
Dong Bei
Dong Ting Bi Luo Chun
Dong Yang Dong Bai
Double Dragon Green Sword
Dongshan Dolce
Dragon Mountain
Dragon Pearls (Long Zhu)
Dragon Whiskers
Dragonwell (Lung Ching,, Ling Ching, Long Ching)
Dragonwell #3
Dragonwell Da Fo (Big Buddha)
Dragonwell Fancy
Dragonwell Imperial
Dragonwell Lion Xi Hu
Dragonwell Lung-Ching Superfine
Dragonwell pre-Qing Ming First Grade
Dragonwell Pre Rain
Dragonwell Meijiawu (Mei Jia Wu)
Dragonwell Shi Feng
Dragon Well Spring First Grade
Dragonwell Superior
Dragonwell Wild Mountain
Dragonwell Xi Hu Long Jing
Drum Mountain Clouds & Mist (Gua Shan Yun Wu)
Emerald Lily Green
Emerald Pearls (Cui Ya)
Emei Ruizi
En Shi Yu Lu
Feng Qing Yuan
Feng Mei (Fang Mei)
Fuocha
Gan Chun
Golden Dragon (Jin Long)
Golden Mountain Needle
Gou Gu Nao
Green Anji
Green Arrow
Green Ching-cha
Green Curled Dragon Silver Tip
Green Hairpoint
Green Jade (Jade Cloud)
Green Mist (Quing Wu)
Green Needle
Green Pekoe
Green Phoenix Eyebrow
Green Silver Needle (Shenya Yin Zhen)
Green Snail Spring (see also Pi Lo chun, Bi Lou Chun)
Green Snow Bud (Lu Xue Ya)
Green Tuo Cha
Green Top
Gu Zhu Zi Shu
Guiping Xishan
Gunpowder
Gunpowder First Grade
Gunpowder Imperial
Gunpowder Green Dew
Gunpowder Jade Pearl
Gunpowder Pea Leaf
Gunpowder Pingshui (Pingsuey)
Gunpowder Pinhead Pearl
Gunpowder Temple of Heaven
Guo Lu
Heavenly Blue Peak Green
Hongqing
Hu shan Yellow Buds
Hua Ding
Huang Mountain
Huang Mountain Tippy Green (Foojoy Gold)
Huang Shan Green Mudan
Huang Shan Lu Mu Dan
Huang Shan Mao Feng
Huang Shan Mao Feng Premium
Huang Shan Mao Feng Imperial
Hui Ming
Huo Qing
Huo Shan Huang Ya
Hyson
Hyson Lucky Dragon
Jade Fire
Jade Snail
Jade Spring (Yu Quan)
Jade Spring Green
Jade Tips
Ji Bai Pian
Jia Hua Fo Cha
Jin Shan Green Sword
Jin Zhai Cui Mei
Junshan YinZhen
Kai Hua Long Ding Dragon Peak
Li Zi Nutcracker
Li Zi Xiang
Lin Yun White Downy
Long Ding
Long Xu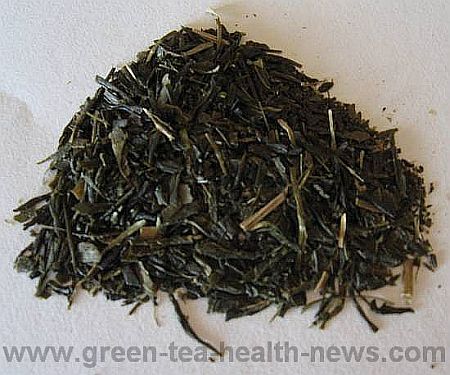 Lotus Heart (Lian Xin Cha)
Lu An Gua Pian
Lu an Melon Seed
Lu'An Melon Seed Green
Little Melon Seed (Luan Gua Pian)
Lu Shan
Lu Shan Clouds and Mist
Lu Shan Clouds and Mist Curly Q Green
Lu Xue Ya
Lung Lion's Peak
Mao Feng
Mao Feng Cha Wang Huang Shan
Mao Feng Emerald Tip
Mao Feng Nine Dragons
Mao Jian
Mao Jian Gu Zhang (Gu Jiang)
Mao Jian Xin Yang
Matcha, powdered Chinese green tea
Mei Hua
Melon Seed (see also Lu An Melon Seed, Luan Guapian)
Meng Ding
Meng Ding Cui Zhu
Meng Ding Gan Lou
Sichuan Meng Ding Green
Meng Ding Gan Lu
Meng Ding Mao Feng
Mist on the Gorges
Mist on the River
Mo Li Mao Jian
Mo Li Bai Hao
Monkey Eye
Moon Palace (Chun Mee)
Nan Jing Yu Hua
Newtop Misty Green
Orchid Plum Green
Pan Long Ying Hao
Panfried Green
Pei Hou
Phoenix Eyebrow
Pi Bao Shan
Pi Lo Chun (see also Bi Lou Chun)
Pi Lo Chun (Green Snail Spring)
Pi Lo Chun Bao Wei
Pi Lo Chun Select
Pi Lo Chun Taihu
Pi Lo Chun Tai Lake
Pine Needles
Precious Eyebrows (Chun Mee)
Qing Ding
Rain Flower
River of Clouds
Sencha (Chinese Green)
Sencha Zhejiang
Shi Feng
Shui Xi Cui Bo
Silver Spring Plum
Silver Spiral Green
Silver Sprout Green
Sleeping Dragon
Small Pearls of Jade (Zhen Jhu Quan)
Snow Bud (Xue Ya)
Snow Buds Mountain Green
Snow Dragon
Snow Flower Green
Snow Sprout Song Luo Nen Hao
Song Zhen
Spring Blossom (Xiao Cai Cha)
Spring Fields
Spring Sprout
Spring Sprouting Jade
Stir Fried Greens (Chao Qing)
Tai Mu Long Zhu
Tai Mu Yun Jian
Tai Ping Hou Kui
Taishan Buddha's Eyebrow
Three Cups Fragrance (San Bei Xiang)
Tian Mu Qing Ding (Heavenly Blue Peak)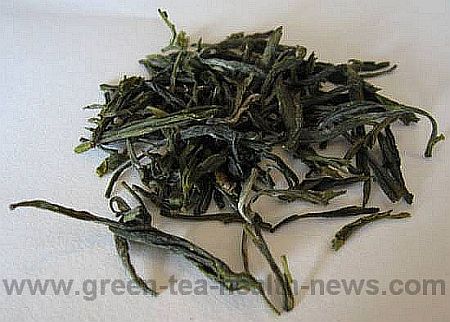 Ting Xi Lan Xiang
Tongyu Mountain Green (Tongyu Shan Qing)
Tun Lu
Wang Fu Yu Long
White Eagle Long Life
White Monkey (Bai Hou)
White Monkey King
White Monkey Paw Green
White Orchid Green
Wu Li Qing
Wu Li Qu Hao
Wu Yuan Ming Mei
Wu Yuan Wild Mountain
Wu Yuan Yun Cui
Wu Yuan Xian Zhi
Wu Zhou Ju Yan
Wuyuan Ruikang
Wuyi Green (Wu Yi Qing Cha)
Xia Zhou Bi Feng
Xin Yang Mao Jian
Xu Fu Long Ya
Yang Yan Gou Qing
Yang Xi Huo Qing
Yellow Flower (Huo Shan Huang Ya)
Yellow Flower Cloud Needle (Huang Hua Yun Jian)
Yellow Mountain Hair Tip
Yellow Mountain New Bud (Huang Shan Mao Jian)
Yin Gou Mei Cha
Yixing Cha
Yong Xi Green Fire
Yong Xi Huo Qing
Young Hyson
Young Hyson Classical
Young Hyson Supreme
Yu Lu
Yun cui
Yun Nan Da Ya
Yun wu
Yunnan Chinese green tea (Yunnan Lu Cha)
Yunnan Green Jade
Yunnan Green Silver Tips Imperial
Yunnan Imperial
Zhen Mei
Zhu Ye Qing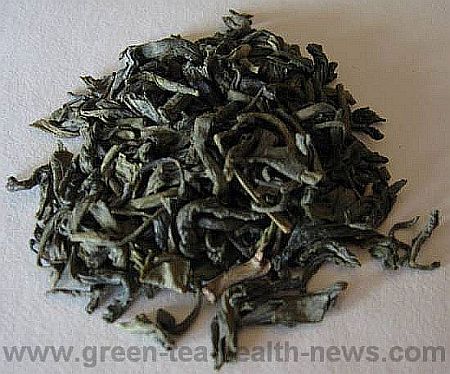 Which Chinese Green Tea Is Your Favorite?
Tell us about your favorite Chinese green tea and why you love it!
What Other Visitors Have Said
Click below to see contributions from other visitors to this page...

China Map 1991...
Buy This at Allposters.com
Social Networking
Are you a member of a social networking site like
Facebook
,
Google +
, or the popular
Twitter
? If you like my website, share it with your friends and family! I appreciate it also, and thank you in advance.
or email it:
http://www.green-tea-health-news.com/Chinese-green-tea.html


Did you like this page on Chinese green tea? Here are more gourmet ideas

This page was last updated by Sharon Jones.
Learn more about gourmet teas with a free subscription to the Green Tea Health Newsletter:
Lemon Balm, Anxiety, Stress, Hyperactivity, Memory, Antiviral Research, and more by Sharon Jones With over 250 pages and 540 referenced scientific studies Order by title from Amazon Kindle now

Lemon Balm, Anxiety, Stress, Hyperactivity, Memory, Antiviral Research, and more by Sharon Jones With over 250 pages and 540 referenced scientific studies, this book includes Growing lemon balm, Alzheimer's Anti-bacterial, anti-fungal, anti-microbial, and anti-viral activities Anti-inflammatory and antioxidant properties, Anxiety Belly fat, Cancer, Cosmetics, Depression, Diabetes, Heart disease Herpes and cold sores, Hyperactivity, Indigestion, Insomnia Irritable bowel syndrome, Memory improvement, Obesity Premenstrual syndrome, Spinal cord injury, Stress, Thyroid, Ulcers Order by title from Amazon Kindle now