Reduce Belly Fat in 2019!
Tea Blogs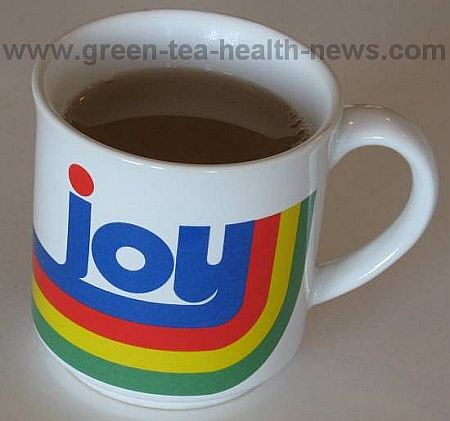 Tea blogs
There's so much information about tea that it's hard to learn everything about it in a single lifetime.
Just to make things a bit easier, here is a list of blogs about teas for your information and enjoyment:
Green Tea Health News: Stay up to date about health benefits here.

Steven Smith Teamaker: From our world famous shaman, more new experiences and adventures beyond Tazo.

Tea Guy Speaks: Since 2005, awesome reviews of single teas, including special estate varieties.

Ground Green Tea : For people who want extra benefits from their prepared tea. Also for matcha lovers.

Mellow Monk: Sells prize winning green tea (a first place in the 2011 North American Championship!).

Teapots Teapots Teapots: Too much fun! Teapots get curiouser and curiouser, from functional to remarkable collectibles to really strange.
More tea info with free subscription to the Green Tea Health Newsletter here:
Lemon Balm: Anxiety, Stress, Hyperactivity, Memory, Antiviral Research and more
Lemon Balm: Anxiety, Stress, Hyperactivity, Memory, Antiviral Research and more
Published and Available on Amazon NOW!
With over 250 pages and 540 referenced scientific studies, this book includes chapters on
Growing lemon balm, Alzheimer's
Anti-bacterial, anti-fungal, anti-microbial, and anti-viral activities
Anti-inflammatory and antioxidant properties, Anxiety
Belly fat, Cancer, Cosmetics, Depression, Diabetes, Heart disease
Herpes and cold sores, Hyperactivity, Indigestion, Insomnia
Irritable bowel syndrome, Memory improvement, Obesity
Premenstrual syndrome, Spinal cord injury, Stress, Thyroid , Ulcers
Order by title from Amazon now, or click the link provided above
Social Networking
Are you a member of a social networking site like
Facebook
,
Google +
, or the popular
Twitter
? If you like my website, share it with your friends and family! I appreciate it also, and thank you in advance.
or email it:
http://www.green-tea-health-news.com/tea-blogs.html


Did you like this page on tea blogs? Here is more basic and advanced tea information

This page was last updated by Sharon Jones.