Reduce Belly Fat in 2023!
Green Tea From
Around The World
Are you interested in exploring beyond green tea from China and Japan?
Here are green teas from around the world, each with its own delightful taste.
Australia
Azores Islands, Sao Miguel
Bolivia
Bolivia Green

Bolivian Green Jasmine
India
Darjeeling Green

Darjeeling Gunpowder

Dumbara Green Curls

Green Assam

India Green

Nilgiri Green

Nilgiri Coonoor Green Shoots

Nilgiri Havukal Green Fines

South India Singampatti
Indonesia
Kenya
Nepal Green
Himalyan Green

Nepal Himalaya View

Nepal Himalayan Green Jun Chiyabari

Nepal Ilam Mao Feng
South Korea
Korean Green

Joongjak

Saejak
Sri Lanka/Ceylon
Ceylon Green

Ceylon Green Curl Sivali Hill

Ceylon Gunpowder Royal
Taiwan/Formosa
Formosa Green

Formosa Gunpowder

Formosa Green Oolong (transition tea)

Lung Ching (Dragon Well Style, Long-Jing)

Formosa Pi Lo Chun Style

Formosa Superior Pi Lo Chun

Young Hyson Style
Vietnam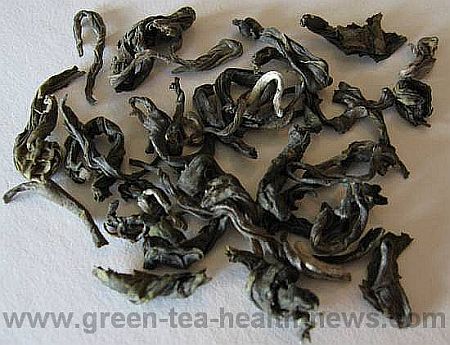 Tra Tien Classic Green

Tra Tien Jasmine

Tra Tien Lotus

Vietnam Sencha
Learn more about gourmet teas with a free subscription to the Green Tea Health Newsletter:
Friends And Family
Are you a member of a social networking site like
Facebook
,
Google +
, or the popular
Twitter
? If you like my website, share it with your friends and family! I appreciate it also, and thank you in advance.
or email it:
http://www.green-tea-health-news.com/tea-from.html


Did you like this page on tea from around the world? Here is more information about gourmet teas

This page was last updated by Sharon Jones.

Lemon Balm, Anxiety, Stress, Hyperactivity, Memory, Antiviral Research, and more by Sharon Jones With over 250 pages and 540 referenced scientific studies Order by title from Amazon Kindle now

Lemon Balm, Anxiety, Stress, Hyperactivity, Memory, Antiviral Research, and more by Sharon Jones With over 250 pages and 540 referenced scientific studies, this book includes Growing lemon balm, Alzheimer's Anti-bacterial, anti-fungal, anti-microbial, and anti-viral activities Anti-inflammatory and antioxidant properties, Anxiety Belly fat, Cancer, Cosmetics, Depression, Diabetes, Heart disease Herpes and cold sores, Hyperactivity, Indigestion, Insomnia Irritable bowel syndrome, Memory improvement, Obesity Premenstrual syndrome, Spinal cord injury, Stress, Thyroid, Ulcers Order by title from Amazon Kindle now