Reduce Belly Fat in 2023!
Hawaiian Tea
Hawaiian tea
Aloha!
With new plantations of Camellia sinensis, and one of the most diverse populations on earth, we know you have some great green tea!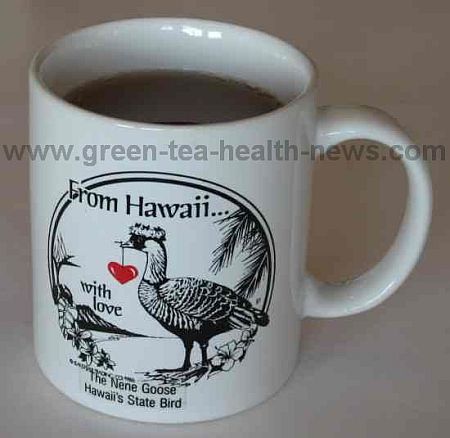 Here's your chance to tell us about your favorite local tearooms in Honolulu, Kona-Kailua, and all the Hawaiian islands, or afternoon teas in famous hotels on Waikiki Beach and other Hawaii resorts, and which green teas they serve. Please include their street, city, and island, or as listed by Google.
Are there any regular or annual cultural events when it is traditional to serve green teas? Do you have any family stories you would like to share about those times?
What are some of your favorite ways of drinking green tea in Hawaii in your home city?
When do you enjoy drinking these teas?
What are your favorite local foods or snacks that you also enjoy during these times?
Just complete the form below to share your story with the world. Mahalo.


Where's the best afternoon tea or green tea in your neighborhood?
Do you have a great story about tea in your neighborhood?

Tell us all about it here!
What Other Visitors Have Said
Click below to see contributions from other visitors to this page...

Mauna Kea Tea, Big Island, Hawaii Not rated yet
My husband and I operate a tea farm on the northern Hamakua coast, Big Island, Hawaii. Many people ask what kind of tea we are growing and most don't …
Tell A Friend
Are you a member of a social networking site like
Facebook
,
Google +
, or the popular
Twitter
? If you like my website, share it with your friends and family! I appreciate it also, and thank you in advance.
or email it:
http://www.green-tea-health-news.com/Hawaiian-tea.html


Did you like this page on Hawaiian tea? Explore more about afternoon tea here

This page was last updated by Sharon Jones.
Sign up here for free subscription to the Green Tea Health Newsletter:
Banzai Pipeline, Hawaii
Buy This Allposters.com
Lemon Balm, Anxiety, Stress, Hyperactivity, Memory, Antiviral Research, and more by Sharon Jones With over 250 pages and 540 referenced scientific studies Order by title from Amazon Kindle now

Lemon Balm, Anxiety, Stress, Hyperactivity, Memory, Antiviral Research, and more by Sharon Jones With over 250 pages and 540 referenced scientific studies, this book includes Growing lemon balm, Alzheimer's Anti-bacterial, anti-fungal, anti-microbial, and anti-viral activities Anti-inflammatory and antioxidant properties, Anxiety Belly fat, Cancer, Cosmetics, Depression, Diabetes, Heart disease Herpes and cold sores, Hyperactivity, Indigestion, Insomnia Irritable bowel syndrome, Memory improvement, Obesity Premenstrual syndrome, Spinal cord injury, Stress, Thyroid, Ulcers Order by title from Amazon Kindle now