Reduce Belly Fat in 2023!
Flavored Green Tea
Do you want to try a delicious flavored green tea?
Here are over 200 specially made flavored teas to explore.
People develop very individual preferences with these flavors, so always start with small amounts.
These teas are usually custom-made with fruits, flowers, spices, and culinary flavors.
For example, a lemon flavored green tea from different sources will taste slightly different.
To learn more about these teas, please visit the sources listed by clicking on the links listed:


Acai Berry Blackberry
Acai Green
Acerola Cherry
Almond
Almond Cherry
Almond Cherry Vanilla
Almond Vanilla
Aloe Serenity
Amaretto
Annapolis Treasures
Apple
Apple Cinnamon
Apple Coriander
Apple Spice
Apple Sencha
Apricot Blossom
Apricot
Arabian Night
Arabian Night Decaf
Artichoke
Asatsuyu
Asian Pear
Banana
Bangkok
Berry Melon Sencha
Berry Sage
Bittersweet Green
Black Raspberry Green
Blackberry Mojito
Blackcurrant
Blueberry
Blue Mango
Blue Mist
Blueberry Muffin
Blueberry Vanilla
Caipirinha
Caramel
Caramel Apple
Caribe
Casablanca Twist
Chai Chocolate
Chamomile Green
Cherry
Cherry Banana
Cherry Blossom
Cherry Blossom Rose
Cherry Marzipan
Cherry Pineapple
Cherry Vanilla
Chesapeake Sunrise
Chinese Flower
Chocolate
Chocolate Delight
Chocolate Mint
Chocolate Nut
Chocolate Raspberry
Chrysanthemum
Cinnamon
Cinnamon and Orange
Citrus Ginger
Citrus
Citron
Citron Green
Citronella
Citrusnap
Cocomint
Coconut Cream
Cranapple
Cranberry
Cranberry Rose
Cranberry Mango
Earl Grey Green
Eight Treasures
Enchanted Forest
Exotic Passion
Forget Me Not
French Vanilla
Ginger Lemongrass
Ginger Peach
Ginger Sun Lemon Decaf
Ginseng
Goji Raspberry
Gojiberry Infusion
Gojiberry Superfruit
Grape Sencha
Grapefruit (Caribbean Breeze)
Green Apple
Green Caspian Walnut
Green Chai
Green Coconut
Green Coconut Decaf
Green Mint
Green Spring
Green Tea Red Ginseng
Green Tea Tropical
Guava
Guava Ginseng
Hibiscus Honey
Holly Green Organic
Honey
Honeybush
Honey Ginseng
Honey Kissed Green
Honey Lemon Ginseng
Hot Cinnamon
Island Secrets
Japanese Cherry Bancha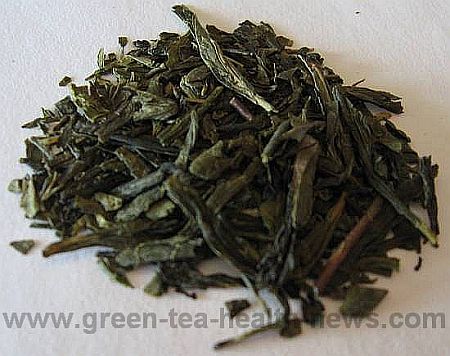 Japanese Wild Cherry
Jet Lag Awake Strawberry
Jinjaa Citrus Twist
Kashmir Khali Kahwa
Kashmire Green Chai
Kashmiri Chai Decaf
Key Lime Pie
Kiwi Pear
Kiwi Vanilla (Island Secrets)
Kombucha Plum Green
Lavender Sencha
Le Touareg
Lemon
Lemon Ginger
Lemon Honey
Lemon Spice
Lemongrass
Lemongrass Coconut (Thai Green)
Lemony Gunpowder
Lime
Long Island Strawberry
Lychee
Lychee Pomegranate
Maghreb Mint
Makiki Hawaiian
Mandarin
Mandarin Orange
Mango
Mango Decaf
Mango Madness
Mango Sunny Passion
Marani
Margarita
Mate Lemon Rainforest
Mint Chai
Mint Chocolate Delight
Moon Palace
Moroccan Mint
O Christmas Tea
Orange Chocolate
Orange
Orange (Florida)
Orange Blossom, organic
Osmanthus
Pan Asia
Passionfruit
Passion Fruit Decaf
Peach
Peaches and Cream
Pear au Chocolat
Pink Grapefruit
Pink Grapefruit Decaf
Pink Lady Apple
Pina Colada
Pineapple Ginger
Pineapple Paradise
Pineapple Passionfruit (Exotic Passion)
Pineapple Sencha
Pink Lemonade
Pomegranate
Pomegranate Dream
Queen Of Hearts (rose and pink hearts)
Quince
Raspberry
Raspberry Soiree
Red Berry Sencha
Rhubarb
Rooibos
Rose Chun Mee
Rose Sencha
Royal Grey
Sailor's Delight
Savannah Sweet
Sencha Kyoto Cherry Rose Festival
Serene Tangerine
Seven Wonders
Shaker Village Blend (original Shaker Green Tea with Mint)
Shogun
Sour Apple Green
Spiced Green
Spring Thunder
Strawberry
Strawberry Magic
Strawberry Orange Green Organic
Strawberry Rhubarb
Strawberry Vanilla
Summer Wedding
Superfruit Unity
Sweet Almond
Tangerine Ginger
Tangerine
Tropical (pineapple and mango)
Tropical Green
Tropical Orange
Vanilla
Vanilla Mint Sencha
Verveine
Vibrance
Volcano Flower Burst
Wild Berry Plum
Wild Blueberry
Wild Cherry Green
Wild Strawberry
Yin Yang Spice
Zomba Pearls


What's Your Favorite Green Tea?
Tell us about that favorite green tea that always puts you in the right mood for a great day!
What Other Visitors Have Said
Click below to see contributions from other visitors to this page...

Apricot Blossom Not rated yet
I used to drink regular plain tea until one day my girlfriend asked me to try a green tea. At first I was skeptical because I have to have flavor in my …
Pomegranate Flavored Green Tea Not rated yet
So, yeah, we've done pomegranate as a black tea, a white tea, even a honeybush, but I still keep getting requests to blend it with other teas. So here …
Social Networking
Are you a member of a social networking site like
Facebook
,
Google +
, or the popular
Twitter
? If you like my website, share it with your friends and family! I appreciate it also, and thank you in advance.
or email it:
http://www.green-tea-health-news.com/flavored-green-tea.html


Did you like this page on flavored green tea? Here are more gourmet tea ideas

This page was last updated by Sharon Jones.


Learn more about your health with a free subscription to the Green Tea Health Newsletter:
Lemon Balm, Anxiety, Stress, Hyperactivity, Memory, Antiviral Research, and more by Sharon Jones With over 250 pages and 540 referenced scientific studies Order by title from Amazon Kindle now

Lemon Balm, Anxiety, Stress, Hyperactivity, Memory, Antiviral Research, and more by Sharon Jones With over 250 pages and 540 referenced scientific studies, this book includes Growing lemon balm, Alzheimer's Anti-bacterial, anti-fungal, anti-microbial, and anti-viral activities Anti-inflammatory and antioxidant properties, Anxiety Belly fat, Cancer, Cosmetics, Depression, Diabetes, Heart disease Herpes and cold sores, Hyperactivity, Indigestion, Insomnia Irritable bowel syndrome, Memory improvement, Obesity Premenstrual syndrome, Spinal cord injury, Stress, Thyroid, Ulcers Order by title from Amazon Kindle now